Welcome to Select Pest Control Services


"We Do Our Best To Give You The Very Best"
With over 250+ homes each month and counting, Select Pest Control Services
is the most complete and trusted premiere pest control company
in the Longview, Tyler, & Carthage TX area's.
As a husband and wife team since 2006, Select Pest Control Services has toiled to meet the growing demand in pest control services, both from residential and commercial clients. Select Pest Control Services is proud to have grown into the premiere pest control company in and around Carthage, Tyler & Longview, TX.
At Select Pest Control Services, we understand how unsettling and unnerving the discovery of a pest or termite infestation issue can be. No one wants to face the grim reality of having rats, cockroaches or termites running around inside their walls, professional kitchen or, for that matter, anywhere they consider home or work.
Ignoring the problem will not make it go away, and this is why Select Pest Control Services's Carthage, Tyler, Longview pest control specialists are dedicated to offering as much information about pests as possible, so that you know what you are up against and can relax, knowing that our pest control specialists from Select Pest Control Services have a solution to your unfortunate pest control problem.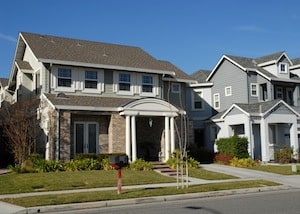 Residential Pest Control in Tyler, TX
Pests in your home are annoying, potentially embarrassing, and can create an unsafe environment for your family. They may also cause damage resulting in costly repairs. Just knowing that your home is infested is enough to keep you awake at night. Now you can rest assured that we will take care of your home!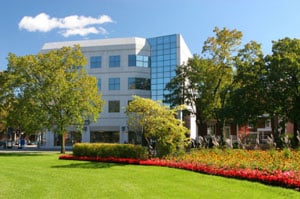 Commercial Pest Control in Tyler, TX
When pests invade your business, you cannot afford the resulting poor reputation or damage they may cause. Our objective is to protect the products, inventory, reputation and working environment of our clients. We know the health and safety of your customers and employees are of great importance to you.
Customers Reviews: We Love our Customers, And They Love Us.
We are fully dedicated to our customers. When you have your home serviced by Select Pest Control Services, there is no need to worry about customer support. With over 250+ homes taken care of each month and counting, you cannot go wrong with Select Pest Control Services. Check out what our customers are saying about us!
"The Best Pest Control In The Area"
"This is the best pest control in the area!! Used to use Orkin, they came every other month and knew it was time for them to come cause I would start seeing little bugs about a week before. Jeff comes every third month and I have never seen any bugs. Great product and customer service. Thank you Jeff.  Business or private home give him a call and you will be very satisfied and will save lots of money!!!
– Diana Collins, Carthage, TX.
Select Pest Control Services is the BEST in the East Texas area!!! You will absolutely NOT find a better, friendlier or budget friendly service anywhere!!
Hey! Just wanted to stop in and say its been so nice not to fight everything that should be outside inside my home. I definitely sleep better at night knowing that what we have won't be tampered with. I know I signed up for a year but honestly you got you a lifetime customer here if you'll have me. Thanks again for giving me back a little peace at mind.
Excellent and dependable service! Jeff is also down to earth, trustworthy, and honest. Could not ask for a better exterminator!
Incredibly happy with Jeff and his personable service, quick response, prices, and bug eradication! I like people that go above and beyond to help others, and he will surely continue to grow with his obvious knowledge and willingness to serve others. Thank you Jeff!!!
We are incredibly happy with Select Pest Control Services! Jeff is always quick to answer questions and take care of any concerns we have!